Connecting People
to Nature
Whether you want to construct a patio, fire or water feature, walkway, or retaining wall, our team can provide you with expert hardscaping services. We create stunning and functional outdoor living spaces that can transform your yard and your life.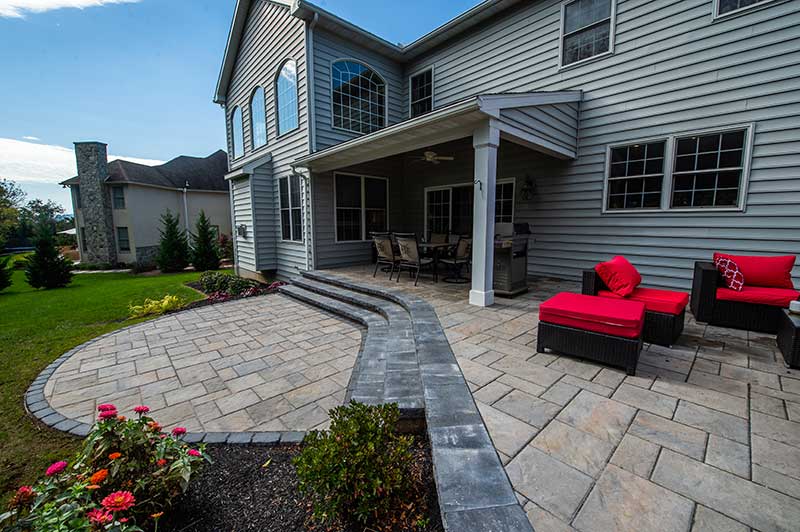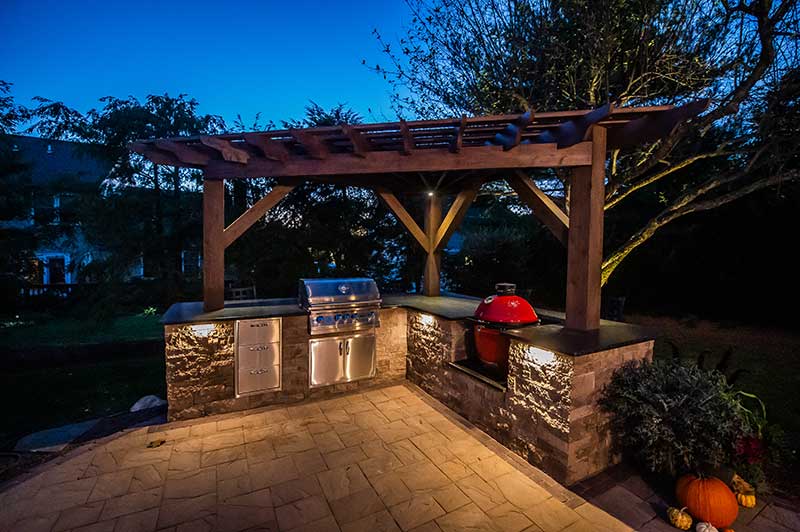 Hardscaping
We believe your outdoor spaces provide a balance between modern living and the connectivity and serenity of nature. We strive to foster this connection with every outdoor space we create. All of our outdoor living spaces are custom designed and built to last. We quote carefully, execute on time, and work with the highest quality materials available. Our team of expert craftspeople is dedicated to providing you with the most reliable, professional, and top-notch services available.
3D Design
Our virtual 3D Design renderings assist our clients through the design process, enabling them to really see what their project will look like upon completion. We find our customers benefit from this collaborative tool and love the finished product more than ever. See what your outdoor space will look like before a single shovel hits the ground.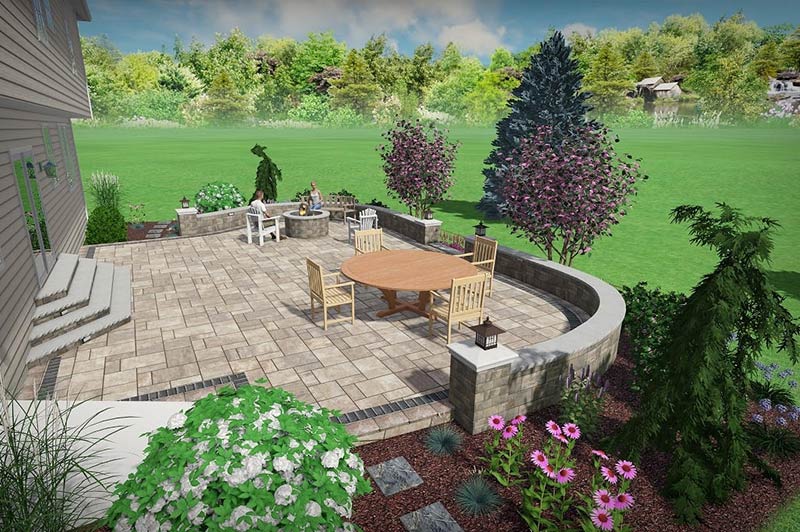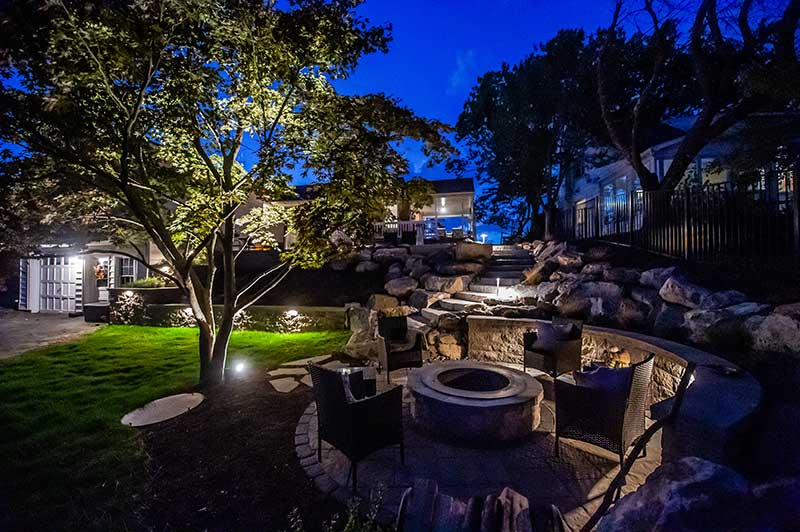 Outdoor Lighting
Custom designed lighting systems reveal the hidden beauty of your property and add safety, security, and value to your residence or business. Safety and aesthetics play a key role in this increasingly popular area of landscape design. Using down-lighting, up-lighting, accent and path lighting elevates your nighttime landscape to a whole new level.
Fire and Water Features
Few things are as pleasurable as a toasty fire in the backyard on a chilly fall evening or the sound of trickling water after a long day at work. We construct wood- or gas-fired fire pits, and stunning water features. We also offer pond and waterfall clean-outs and repairs.