Tom Connelly
Thomas Connelly, a Berks County native and Wilson High School graduate, acquired his first experience in the green industry as a member of the golf course grounds crew at the Berkshire Country Club during high school. Tom attended college at Pitt, working part time with a Pittsburgh area landscaping firm. Upon returning to Berks, Tom purchased a truck, two mowers and began building his dream. Over the past thirty plus years, Connelly Lawn & Garden has grown to become a leader and recognizable brand in Berks County, known for our quality work, high standards, and creativity in landscape design.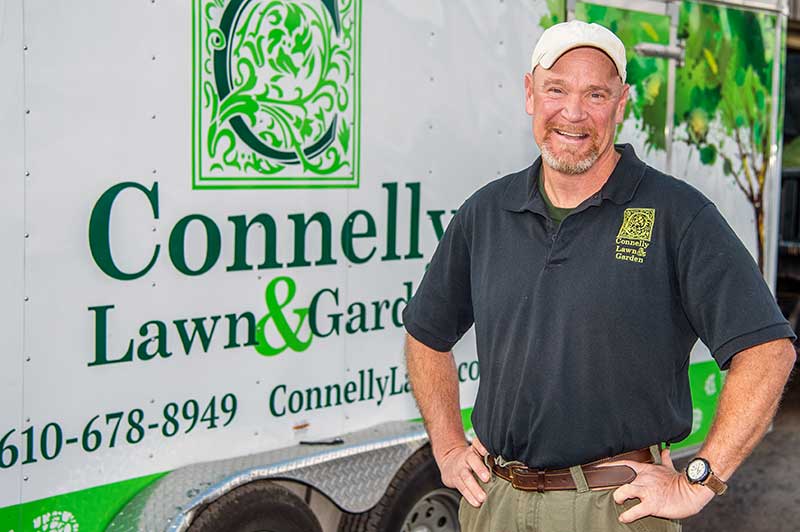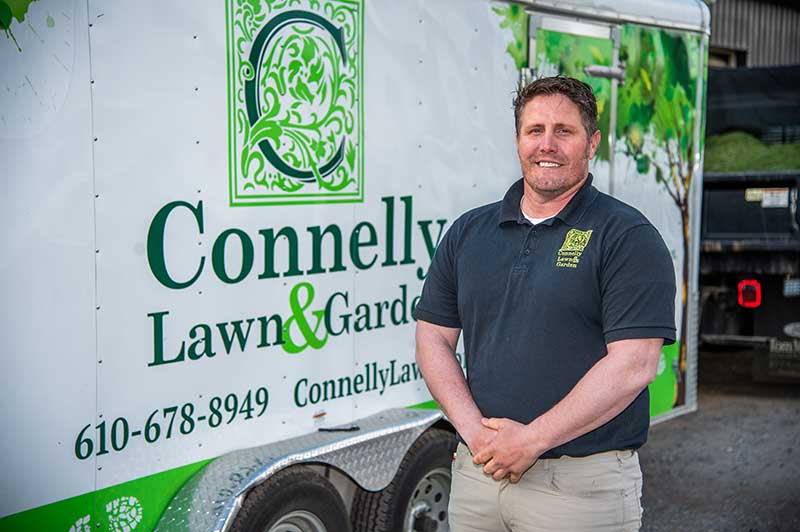 Brett Morris
Brett Morris, our Hardscape Project Manager, is an Ohio native, and has enjoyed an over twenty plus year career in landscaping. Brett's interest in the industry began at the age of seventeen during a summer job working for a landscape installation business in Defiance, Ohio. Brett went on to study Turfgrass and Horticulture Management at Owens College in Toledo, followed by an internship position with TruGreen Lawn Care, in Washington, DC.
Brett holds many industry certifications including Certified Landscape Technician, Certified Pennsylvania State Applicator, and ICPI certification in hardscape installation. Brett specializes in 3D Design Technology, creating virtual landscapes to assist our clients in the design process. Brett is also an expert in outdoor lighting design and installation.
Matthew Miller
Matthew Miller joined our team in 2019 and has brought a wealth of turf grass management experience with him. With over twenty years working in the turf care industry, working in both golf course and residential capacities, Matt has extensive experience in commercial seeding, hydro-seeding, as well as irrigation. Matt has perfected our weed management and turf fertility program and our lawns have never looked better! A member of the Keystone Athletic Field Managers Association and the Pennsylvania Turfgrass Council, Matthew is an expert in the maintenance, health, and playability of athletic turf. Matthew is a State Certified Pesticide Applicator.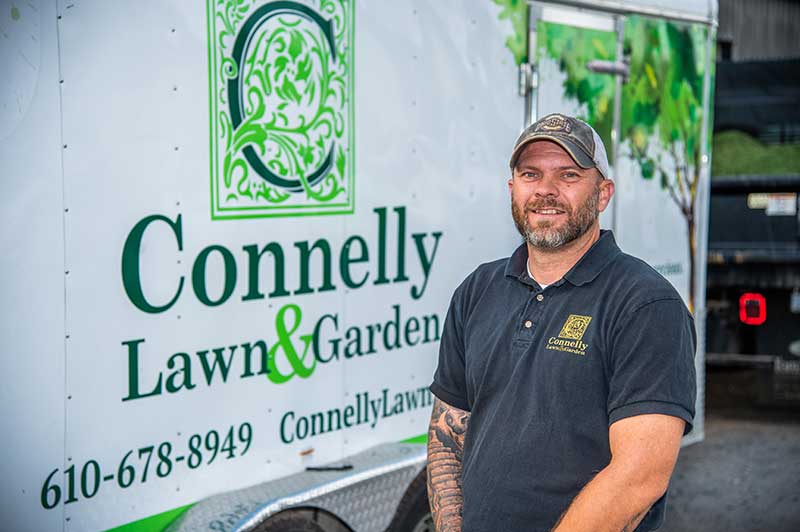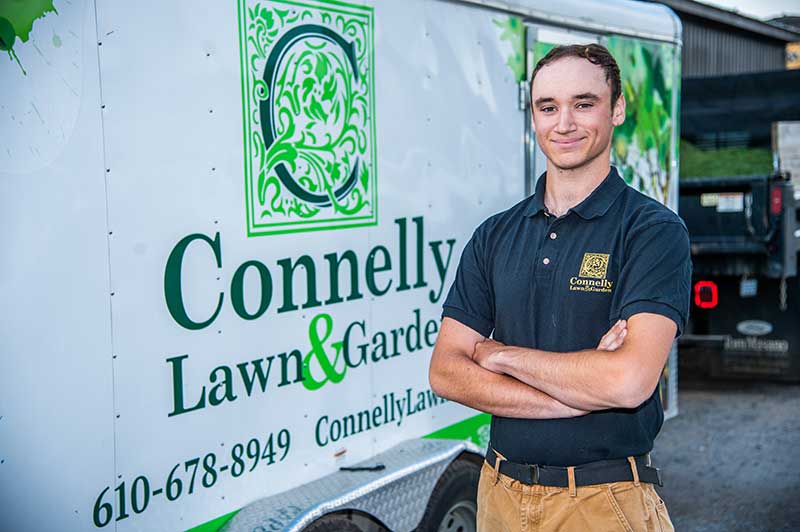 Will Connelly
Will Connelly has grown up in the seat of a landscaping truck with his dad and served as a member of the mowing crew since high school. Will oversees all mowing operations for both residential and commercial clients and manages the care and maintenance of our fleet of trucks. Will takes great pride in his team's exacting work and goes to any length to ensure our customers are pleased with the service they receive. Will is currently studying to obtain his Certified Pesticide Applicator's License.
Missy Charlesworth
Missy Charlesworth is our Softscape Designer and serves as manager of our Personal Gardening Service program. Missy has experience in interior plantscaping, having worked in the installation and maintenance of indoor gardens in the Greater Philadelphia area. Missy also worked several years as a plant merchandiser in the greenhouse industry, replenishing, organizing, and caring for plants for various outlets throughout Berks County.
Missy holds certificates in Plant health Diagnosis and Plant Identification. She has completed classes on landscape design graphics and illustration through the New York Institute of Art and Design and completed a graphics and illustration course through the Paper Garden Workshop. Missy holds a Category 6 License.